Hogwarts Legacy will release for PC and Consoles on February 10. This is the most expected release for a Harry Potter universe game in a really long time. Anticipating the big launch, we release this Hogwarts Legacy Interactive Map, where you will found all collectibles, hidden places, quests, floo flames, amazing magical creatures, broom races and so much more.
You will find three main maps in Hogwarts Legacy. The World Map, where you can explore the surrounding area of of Hogwarts School of Witchcraft and Wizardry, and not only the castle grounds, the Forbidden Forest and Hogsmeade, Hogwarts Legacy Map expands the area and let us explore so much more ground than the original story.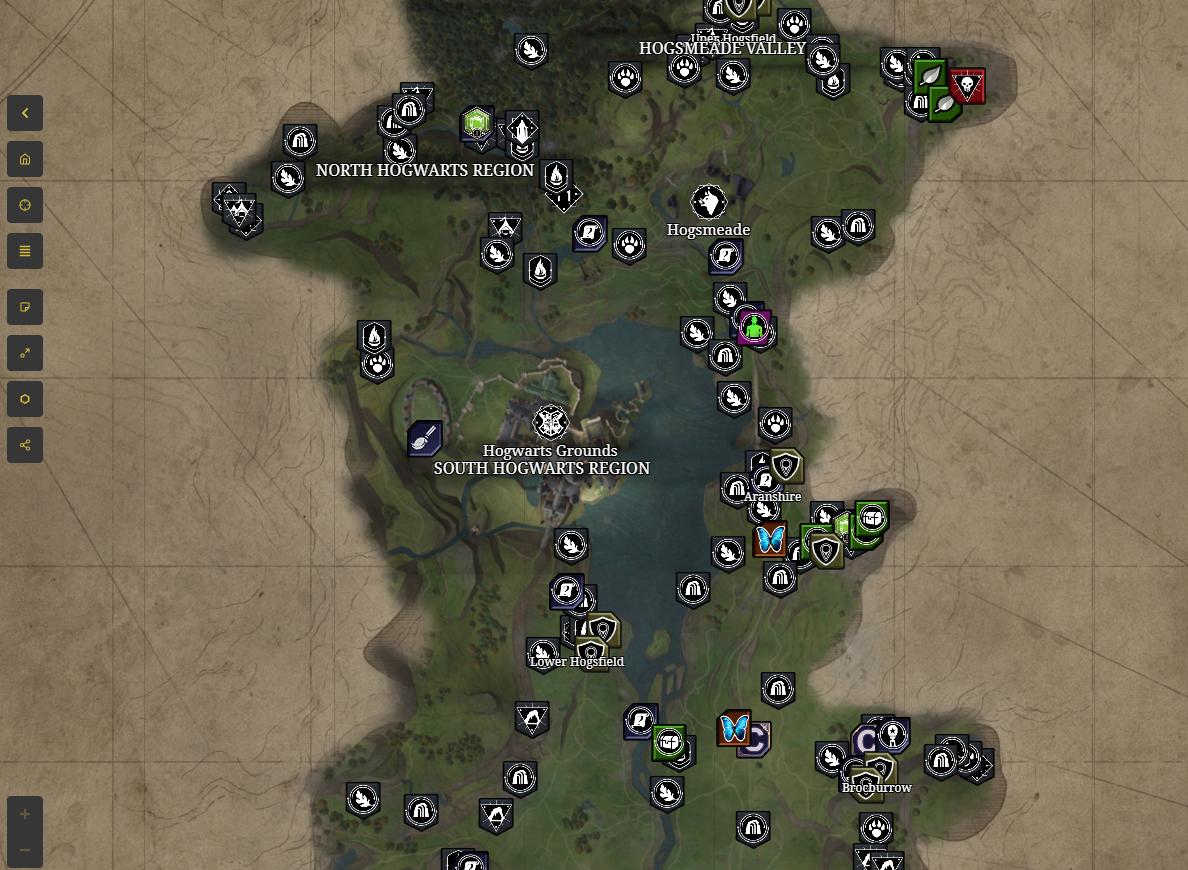 Hogsmeade Map show you all the streets and corners of the wizard's village of Hogsmeade. Explore all the shops and find all the secrets of the small but impressive town.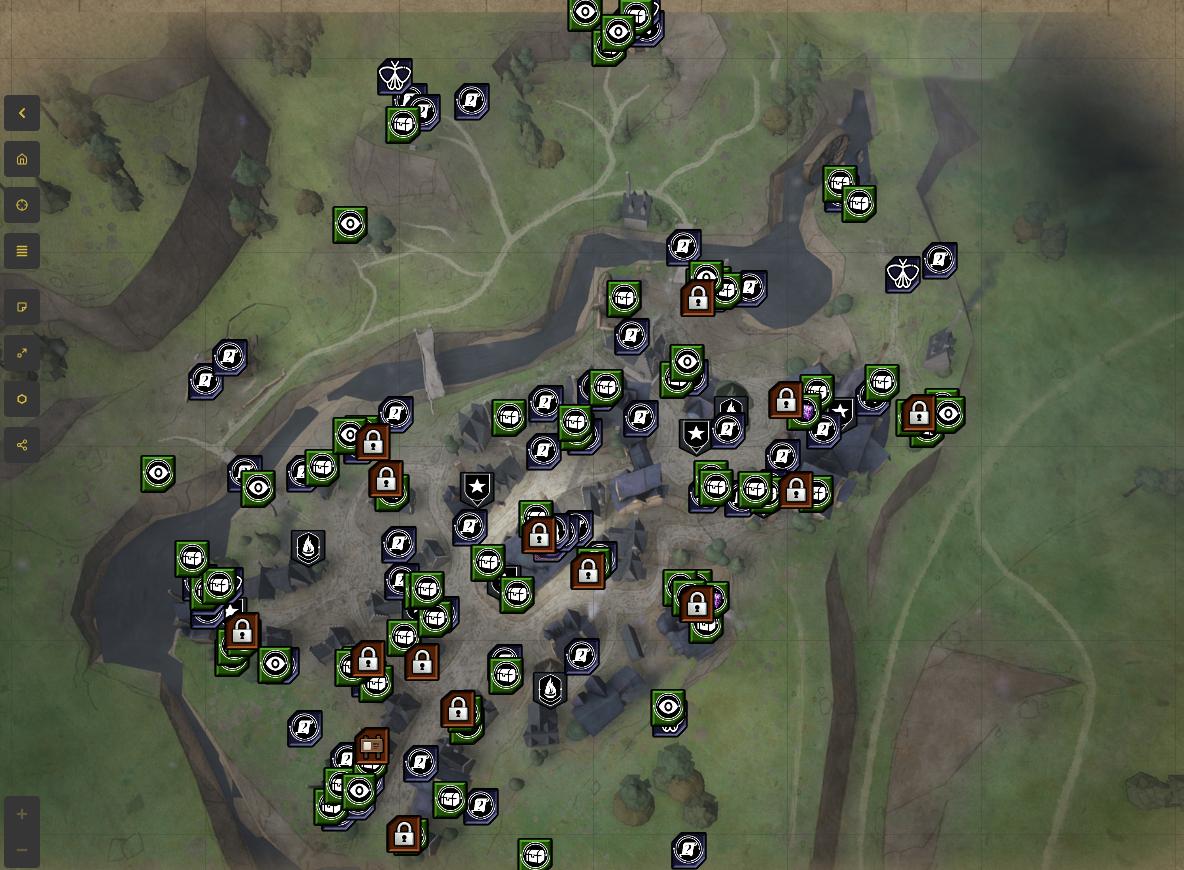 Hogwarts Castle Map will help you to discover every little secret of the massive castle.
The Hogwarts Legacy Maps will help you in your adventure, use them to keep track of your progress, find all the collectibles, quests, trials and so much more. But what exactly will you found on this Hogwarts Legacy Interactive Map? Well, you can see a list of the most useful features you will find on the map.
Hogwarts Legacy Map | Features and Details
First of all, you will find tons of marks, each on one pointing to an important game feature. The markers are divided into different categories, making it easier for you to find what you are looking for. Let's see a few of the things you will be able to find in the Hogwarts Legacy Map:
Dungeons
Treasure Vaults
Merlin Trials
Conjurations
Broom Trials
Chests
Ingredients
NPCs
And that's to name a few, there are so much more items and places to find in the game, and you can locate every one of them using the Hogwarts Legacy Interactive Map.
But that's not all, this Interactive Map keeps growing and not only with the regular updates, it grows because the community can contribute with comments, sharing their discoveries and helping each other. You can make your own contribution by leaving a comment, you can see what other users share and vote the comments you find most useful. This is a real interactive map, which will improve and grow alongside the community. All features of Hogwarts Legacy Interactive Map are free, no VIP and no restrictions at all.
Check out Hogwarts Legacy Interactive Map on this link. We really hope you enjoy it!